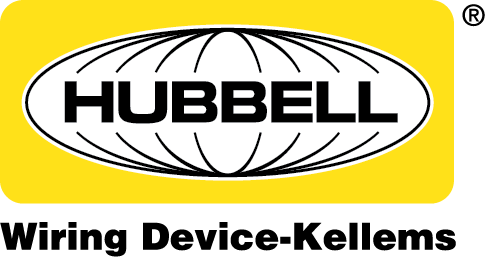 Partnering for Success
Having the right solution for your operation is essential to your success, especially if your industrial facility has wet, corrosive or harsh environments. A lot of products can't stand up to these conditions. Fortunately, Hubbell and CES have a complete line of products made to solve the challenges you face in food and beverage manufacturing.
Our Asset Management and Infrastructure Solutions provide options for everything from managing your assets in your storeroom to consulting on your upcoming line expansion. As a Hubbell supplier, our solutions offerings go even further to meet your needs.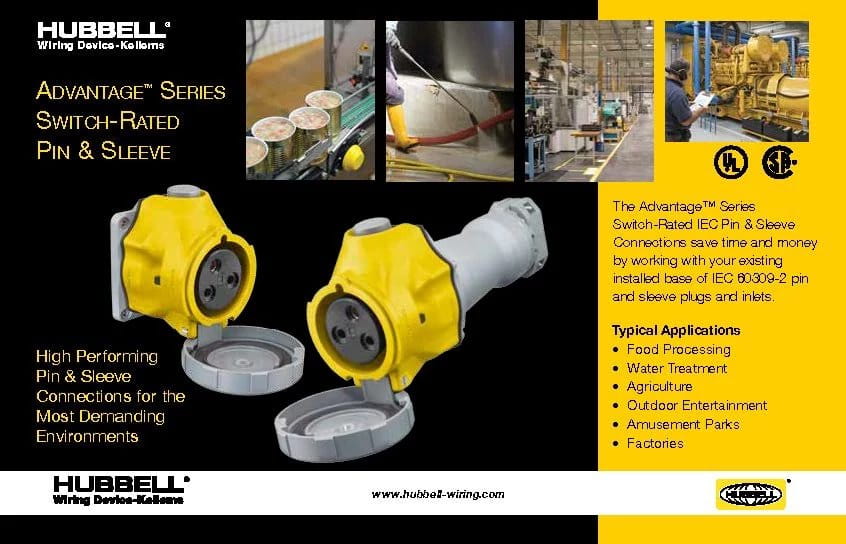 Advantage™ Series Switch-Rated Pin & Sleeve Connections
These switch-rated connectors can help you save time and money as they work well with an existing installed base. As an approved disconnecting means for both motor circuits and branch circuits, they can serve a dual purpose.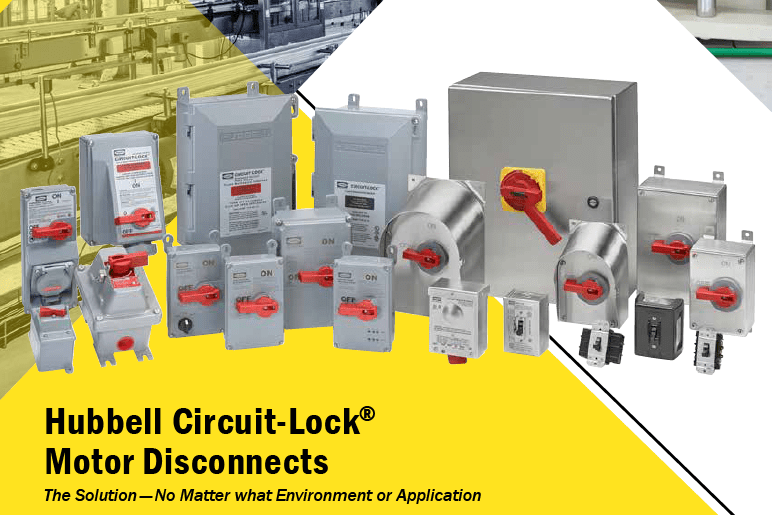 Circuit-Lock® Motor Disconnects
As the latest addition to the Circuit-Lock® family of switched enclosures, these disconnects are perfect for food and beverage applications having been certifies by NSF for hygiene applications. Its compact design provides for space savings and meets OSHA lockout/tagout requirements with its handle that locks in the OFF position.
Contact us to learn more about products and solutions from Hubbell.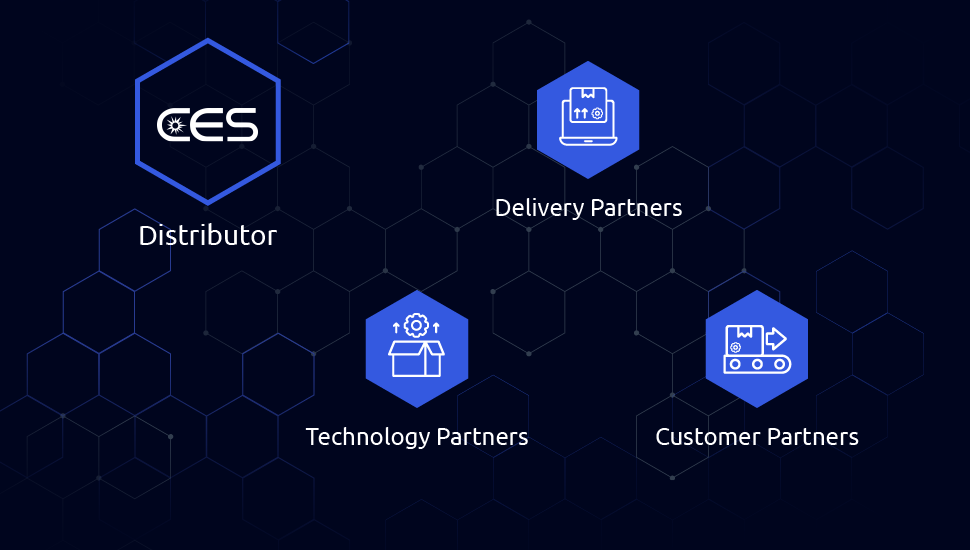 Check Out Our Other Technology Partners and Their Solutions
Discover our partner ecosystem advantage and unlock your manufacturing potential with their unique solutions.