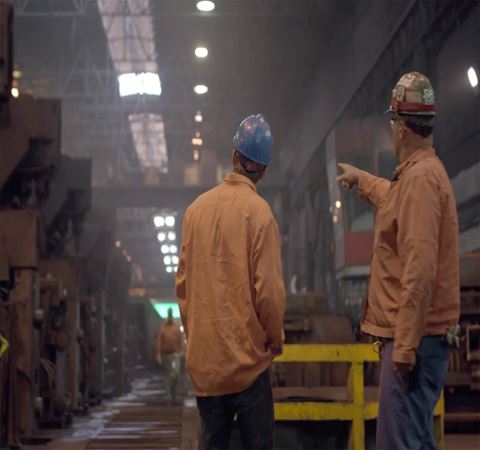 Technology For Tomorrow
You know where you want to be. You need a local partner who understands your goals, challenges, and unique situation who can help you get there.
About Mosebach
Founded in 1924, the company was originally called Mosebach Electric and Supply Company. Mr. Karl Mosebach was the owner, and he sold shares of the company to other members of his family and friends. Some of these old share certificates were found in a safe during relocation to our North Shore facility in 1992, and are now on display in our office.
Mosebach began as a manufacturing company making products such as braking resistors, rail bonds, switches, and trolley taps for the mills and mines. In fact, Mosebach Manufacturing Company still exists today, and makes many similar products. Located at the intersection of Arlington and Warrington Avenues, above Pittsburgh's South Side, the original wooden building was expanded and rebuilt in brick in 1948. Until 1960, the rear of this building adjoined the upper terminus of the Pittsburgh/Knoxville include, one of only two inclines in the city with a curve in the track. Horses, wagons, and loads of freight were conveyed between South 11th Street and Pittsburgh's Allentown neighborhood via this railway.
In 1948, Karl Mosebach died in an automobile accident and his heirs ran the business for the next five years. Ralph Nadler and Harold "Whitey" Evans purchased the company from the Mosebach family in 1953. At this point, the character of the company began to change as the new owners diversified into the wholesale electrical supply business. 1963 brought an expansion of the company with the opening of a branch in Johnstown, PA and from then on, Mosebach continued to grow.
1965 - Became an Allen-Bradley Authorized Distributor
1968 - Purchased Casto Electric & Supply in Fairmont, WV, which became the Fairmont Branch
1972 - Johnstown Branch destroyed by fire & re-opened six months later
1976 - Mosebach became an Authorized Distributor for A-B PLC's
1978 - Due to active growth in both companies, Mosebach Manufacturing moved out of the Arlington Avenue facility
1989 - Opened the Greensburg and Altoona Branches
In 1990, Ralph Nadler sold all Mosebach Electric Supply locations to Consolidated Electrical Distributors (CED). At this time, the former Mosebach branches became independent entities. The company name was also changed to CED/Mosebach Electric Supply, reflecting the new ownership strength while retaining the valued Mosebach heritage. Operating efficiency increased with the move from the old Allentown facility to a large single-floor location on Pittsburgh's North Shore in 1992. From this vantage point, we witnessed the transformation of Pittsburgh's skyline and its economy.
Due to the development of Pittsburgh's North Shore and Casino, Mosebach Pittsburgh relocated to a fantastic new building in July of 2008. Our increased staffing and larger warehouse now provide even better service to all of our customers. Situated in the RIDC Park West near the Pittsburgh International Airport, we are well-positioned to handle further growth throughout Allegheny County and southwestern PA.