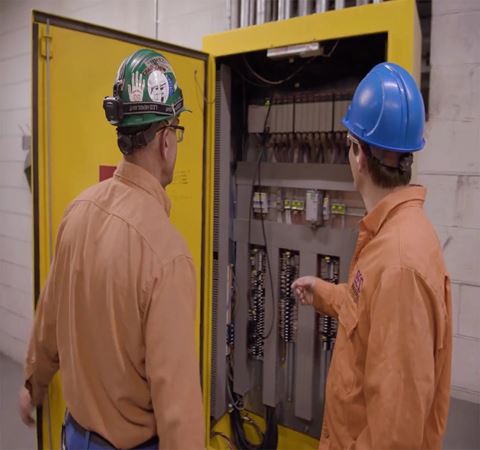 Our manufacturing community can be your manufacturing advantage
We are proud supporters of your bottomline everyday. We bring our best people, partners and products closer to our customers, because manufacturing is our community.
About Us

Our Knowledge is Your Knowledge, Our Inventory is Your Inventory, Our Service is Your Advantage

Rensenhouse Electric Supply began as Rossner Electric in 1913 supplying the Kansas City area with lighting, wire, and other electrical supplies. Brothers, Jim and Charles Rensenhouse, acquired the Rossner Company in 1954 and expanded the business to include multiple locations around the metro area under the name Rensenhouse Electric Supply. In 1984 Consolidated Electrical Distributors (CED) purchased Rensenhouse bringing national support to the locally operated business. As a part of CED, Rensenhouse has developed into one of the leading suppliers of automation and commercial electrical products and services in the Kansas City area.

Rensenhouse has partnered with premier manufacturers and people in the electrical industry to meet and exceed our commitment to you. Value added services and convenient 24-hour access to our extensive in-stock inventory enable us to create a seamless experience for you every time. Knowledgeable Rensenhouse team members ensure that you are fully satisfied with each and every transaction from simple product selection to custom designed projects. Through this combination of top name products, value added services, and experienced personnel Rensenhouse has earned its reputation as a dependable product and solutions provider for the electrical community.