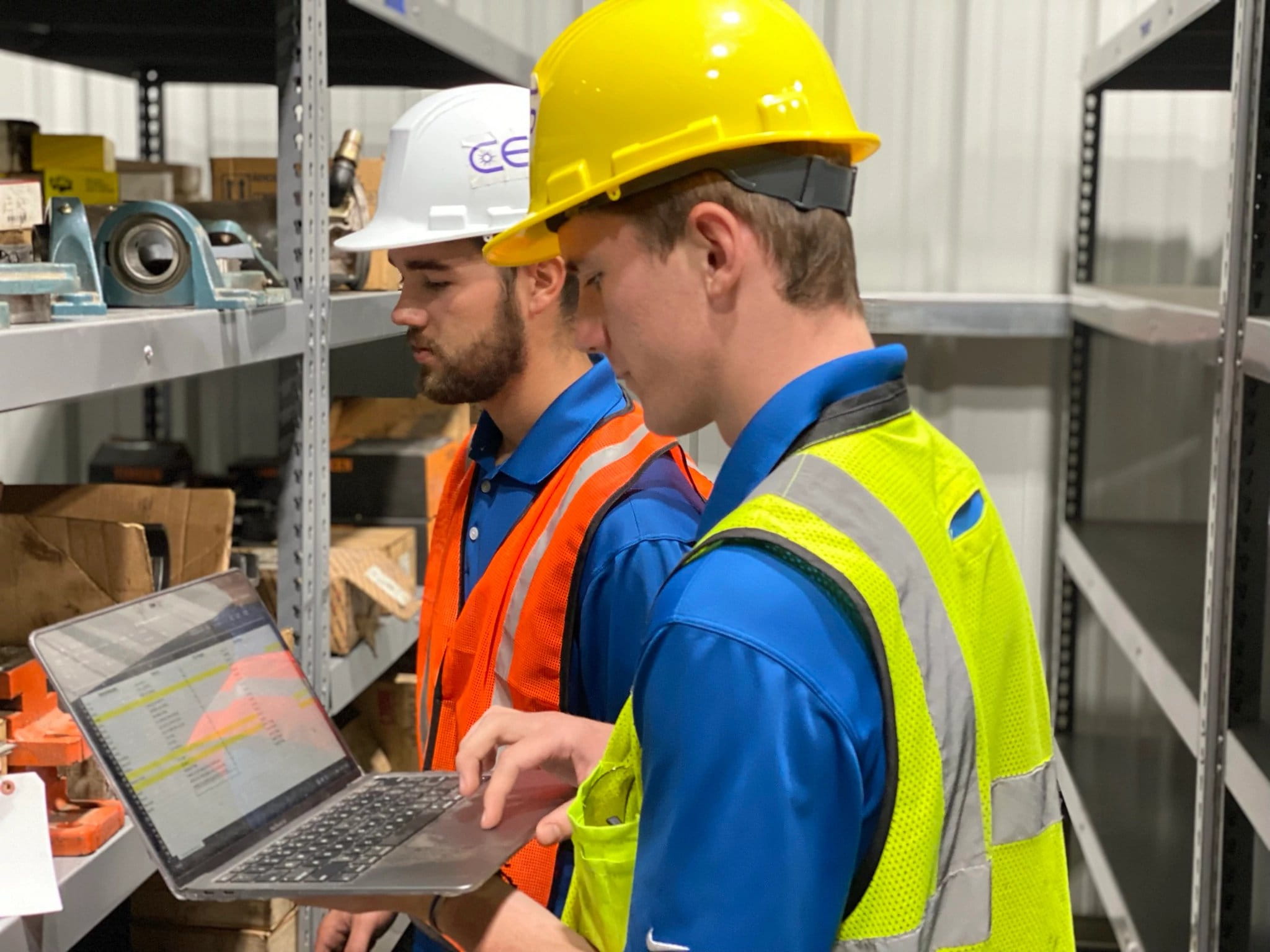 PARTNERING FOR SUCCESS Utilizing Computerized Maintenance Management Software (CMMS)
The past decade has seen modern manufacturing operations become increasingly integrated in an effort to maximize productivity and efficiency.
At the same time, recent workforce shortages and supply chain disruptions have made it more difficult to maintain those levels of efficiency. Companies are frequently turning to digital tools and software to help keep their edge. Computerized Maintenance Management Software (CMMS) helps tackle these challenges by giving operations teams the ability to schedule, organize, and track equipment maintenance digitally. Modern CMMS empowers companies to make data-driven decisions by connecting business and storeroom management systems.
The results from these tools have a wide variety of ramp up times. Not because the software is flawed, but the best tools in the world won't help get the job done without a team of people working together to implement and deploy an integrated solution designed to solve a business challenge. This solutions approach leads to faster implementation times with minimal production disruption and a higher, more immediate return on investment.
Recently, we partnered with a Pacific Northwest lumber mill to help them realize their goals of increasing productivity in their maintenance department and improving their associated supply chain efficiency. The mill worked with the ISN to determine Fiix was the best software solution for their needs. Although they determined the need for a CMMS and could clearly see the value that it would bring, their team was already fully employed keeping the plant working. The customer had a vision for where they wanted to be, but they needed a partner that could help them get there.
Their solution was to engage ISN and their services group, AIMM Services, to mobilize their project management capabilities and leverage their storeroom/VMI knowledge. AIMM Services laid the groundwork for a successful implementation by doing all the storeroom and spare parts inventory documentation and cataloging work upfront. This allowed for a faster CMMS implementation without production disruption.
This multi-week program was executed in lockstep with the customer, ISN, and AIMM Services. The groundwork by AIMM Services provided the customer with a detailed, accurate catalog to load into the Fiix CMMS for deployment. After the CMMS was deployed, ISN continued to provide their solutions focused support to ensure the customer had the training and resources they needed to effectively manage their assets and workforce digitally and meet their project goals.