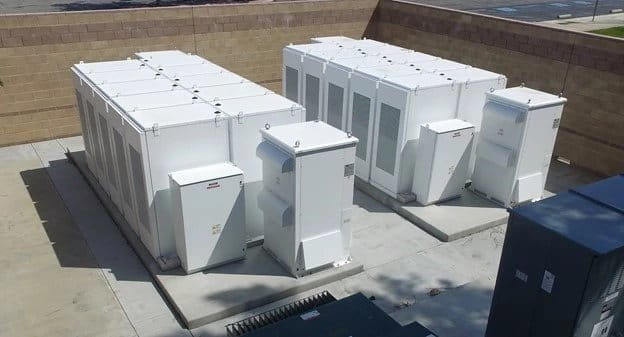 Royal Industrial Solutions partners with Stem to bring clean energy intelligent solutions to our commercial customers.
Stem uses AI-driven energy solutions to optimize the operation of distributed energy resources and maximize benefits for commercial & industrial systems.
Royal can help you add storage systems to existing solar projects or they can be built at the same time as a new solar system. Over time, if projects expand to include new renewables, EV charging stations, fuel cells, or other assets, the storage system will operate as a central command center to manage and optimize all resources. Stem's world leading AI-driven smart energy software, Athena®, is the analytical engine behind this process.
These clean energy intelligence solutions cover a wide range of applications - including pure energy storage, solar + storage, EV charging, resilience, backup power, microgrids, and other additional services. This is all powered by Athena's millions of hours making energy optimization decisions.
Storage also protects businesses against time-variable rates and demand charges, future-proofs operations against changing rates, and opens new revenue streams through participation in energy markets.
Each supplied system is a turnkey solution including industrial grade hardware paired with smart energy software for complete peace of mind that each component is designed to work together.
Capabilities include:
System Design & Engineering

Supply Chain Management & Procurement

Energy Storage Value Stream Optimization

Warranty & Preventative Maintenance Plan Management

O&M Reporting

Program Enrollment & Incentive Management
Download Royal Industrial Solutions & Stem's:
Contact your Royal Industrial Solutions account executive to learn more.
Click Here To Visit The Webinar Page and Watch The Presentation or View the Slides