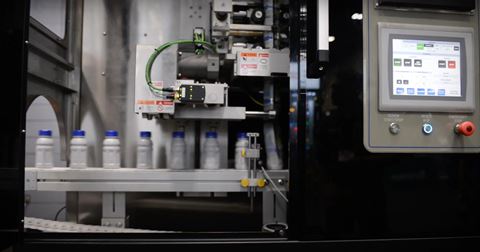 To Upgrade or Not to Upgrade
When is it time to consider modernizing your current equipment?
You modernize your personal life, so why do you not modernize your manufacturing life?
It's something many battle with every year, but think about why you upgrade things in your life when they work just fine....
Why do we all upgrade our TVs, our phones, our computers? We not only want to utilize the most up-to-date programs, features and resolutions, but it can make our lives easier and more effective through apps, technology, cameras, virtual assistants and more. The older technology gets, it is hard to maintain and find repairs. The world moves quick and newer programs take more to make them run.
The equipment in your ever advancing manufacturing operation, is no different. It's a journey, but people are here to help.
With updated manufacturing technology, you can utilize the data, connect with other equipment, take advantage of the newest functionality and make your job easier, while being more productive.
It's up to you on when that journey starts.
Learn More About the Tools Available to Start Your Journey
Migration Programs

Modernization Assessments

Extended Warranty

Thermographic Inspections

Lifecycle Extension Services

Part Management