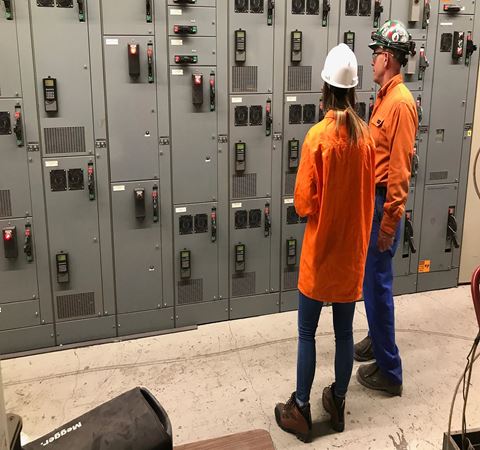 Find your modern, reliable, productive, and safe manufacturing solution
Manufacturing is moving fast. But what you need, who can help and where you start can be uncertain. Find your unique solution with local partners, experts and inventory, dedicated to helping you be confident you have the right solution.
Find Your Solution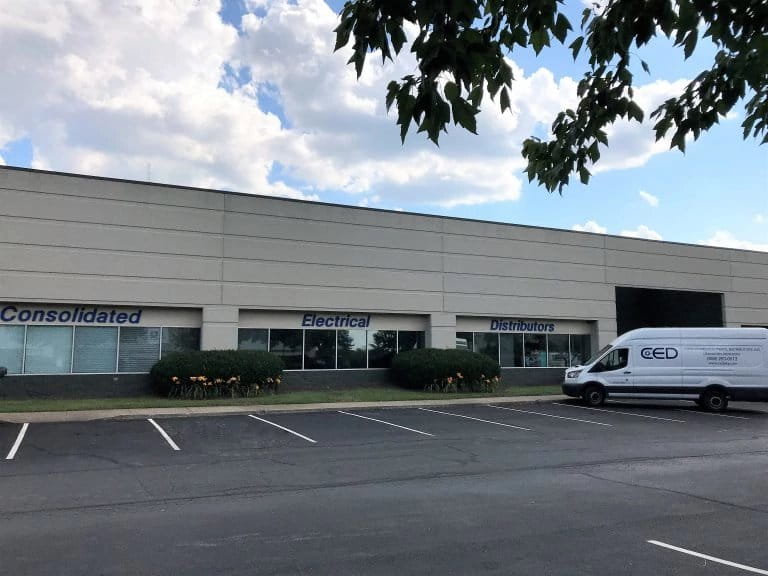 CED Lexington
CED Lexington is a manufacturing technology company brings our people, partners, knowledge, products and services closer to the community manufacturers, installers, integrators and contractors. Locally, we stock over 4,700 different parts from over 325 different manufacturers, with the inventory support of hundreds of locations across the country. We employ a well-seasoned sales team with an average of 26 years of experience in the industrial, manufacturing and technology industry. Our support staff and sales team go above and beyond to provide service, integrity and reliability to our customers. We will be there for your everyday needs as well as during critical times when every minute counts.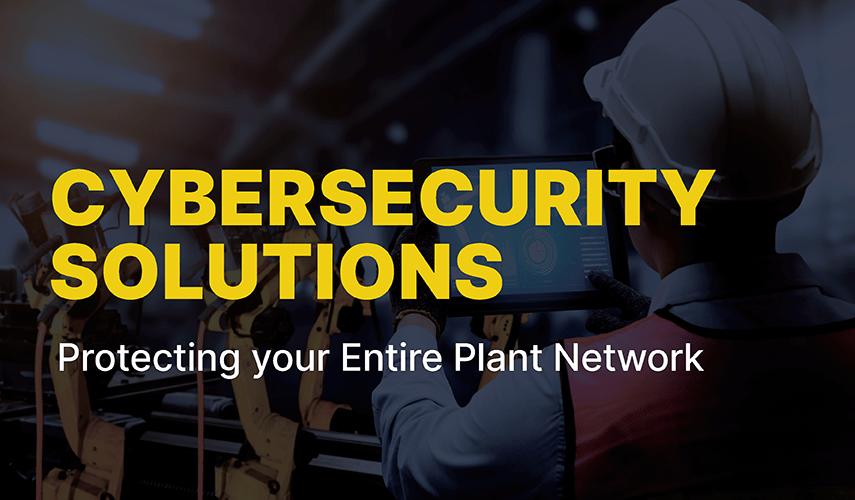 Don't trust your network with just anyone.
Your network is unique and critical, so working with experienced and certified industrial network consultants is important in having confidence that you are protected against future attacks.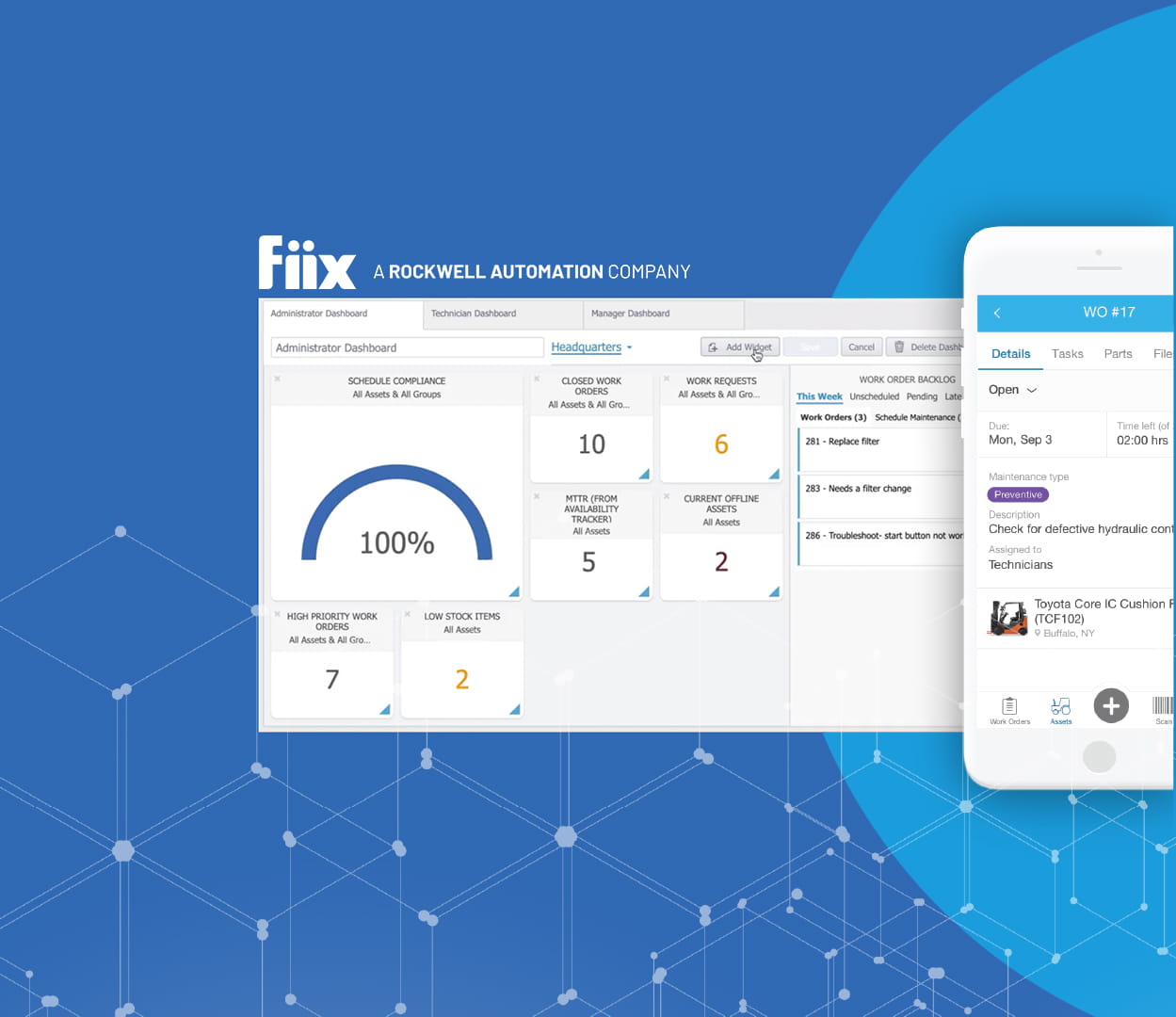 Fiix Maintenance Software
Take your maintenance digital. Be proactive.
Take a proactive, digital, approach to your maintenance and see how maintenance software like Fiix can cut costs, boost uptime by reducing reactive maintenance by 54%
Fiix - a Computerized Maintenance Management Software CMMS - helps maintenance and operations teams schedule, organize and track equipment maintenance digitally, connect to business and storeroom management systems, to make data-driven decisions - while leveraging the power of AI.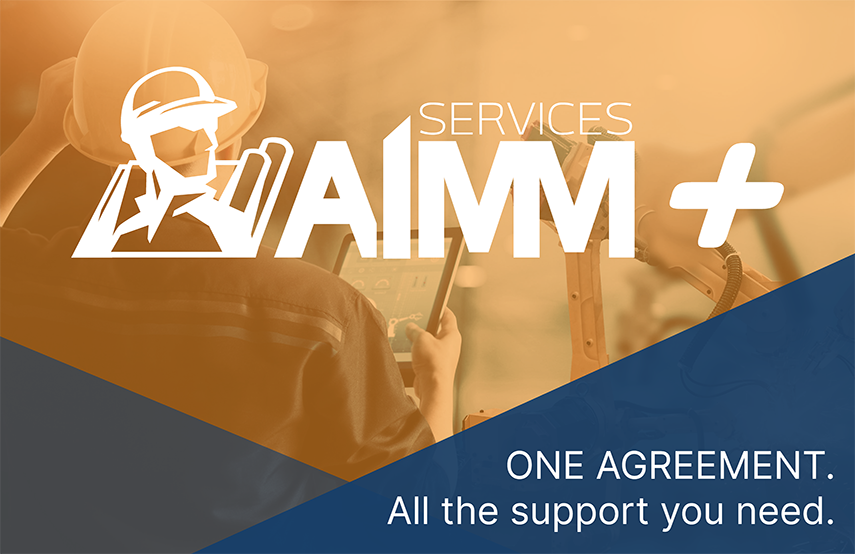 One agreement. All the support you need.
Become an AIMM Plus Partner and reap the benefits of a comprehensive, customizable program made for you.

Upcoming Events

Studio 5000™ Logix Designer Level 3: Project Development
CED Bowling Green
August 16, 2022 - 1:00PM to August 19, 2022 - 9:00PM CST
Upon completion of this course, given a functional specification for a Logix5000™ application, you should be able to develop a project to meet the specification requirements.

This course covers tasks common to the following hardware, which all use the Logix5000 control engine:
• ControlLogix® controllers
• CompactLogix™ controllers
• SoftLogix™ controllers

You can gain a deeper understanding of project development tasks that are common to all Logix5000 controllers. Such tasks include organizing tasks and routines, organizing controller data, configuring modules, and sharing data.

Register Now

Accelerated Logix5000 Programmer Certificate Level 1
E & H Electric Supply
August 22, 2022 - 12:00PM to August 26, 2022 - 8:00PM CST
This accelerated course is for individuals who can quickly learn and apply Logix5000™ concepts, terminology, hardware, and the Studio 5000 Logix Designer® programming environment.

You will quickly move from these early concepts to using producer/ consumer technology and messages to multicast input and output devices, share data between controllers, and control remote I/O.

This course prepares you for the Accelerated Logix5000 Programmer Certificate Course Level 1 certificate exam, which is included in the course price.
This course covers tasks common to the following hardware, which use the Logix5000 control engine, or operating system:
• ControlLogix® controllers
• CompactLogix™ controllers
Register Now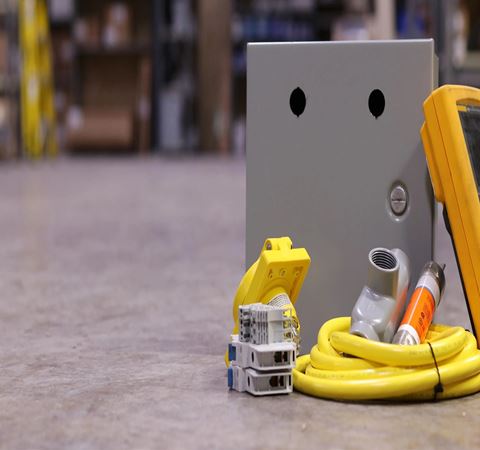 Events & Training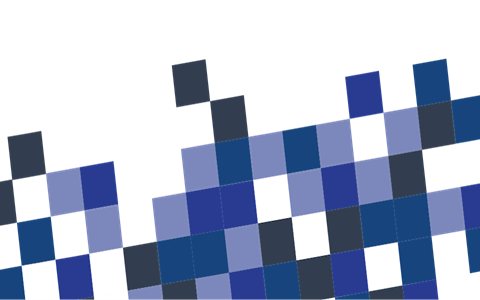 Resource Library