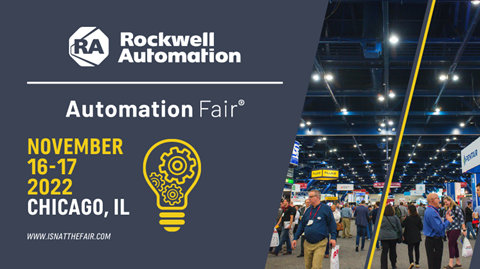 Maximize Your Time at The Automation Fair!
Automation Fair
®

is the premier, annual event to learn about the latest and greatest in industrial automation. If you're new to the event, check out the reasons below to learn why you should attend.
Immerse Yourself in New Innovations


The interactive expo will showcase the latest industrial automation innovations and solutions from Rockwell Automation with more than 100 members of the PartnerNetwork program. Learn about new solutions to optimize your operation from the ground up - systems that are intelligent, connected, and scalable to define your competitive advantage.

Obtain Hands-On Training & Experience
Whether you are a decision maker, management, or an implementer, Automation Fair offers a vast offering of education opportunities covering the most important topics and issues our industries are facing. Choose to attend sessions based on key topics, business priority, industry, job level and role. Get hands-on experience with the latest technology and product enhancements. These interactive training labs cover the portfolio of products from AllenBradley, FactoryTalk, and products offered by our PartnerNetwork members.

Hands-on labs presented by Rockwell Automation are eligible for Professional Development Hour credits.

Learn from Industry Experts
Let us be your host and guide at the largest premier industrial automation convention in the country. We can help guide you through its world class thought provoking keynote presentations, interactive training and learning, technical sessions and discussion, and exhibit floor featuring the latest technologies and solutions in industrial automation; for what is most impactful for finding your next solution.

Build Relationships
As members of the industrial automation landscape, you create change in your local community and impact people in communities across the world. Creating change is hard; you don't have to do it alone. At Automation Fair, you will have the opportunity to network and build relationships with our team of experienced industry professionals as well as those from other technology and delivery partners in the industry.

Have an Amazing Time
While Automation Fair is packed with opportunities to learn, grow and network, we also make sure to incorporate fun into your travel experience. Contact your local Industrial Solutions Network location to learn more about our Solutions Social and travel packages.