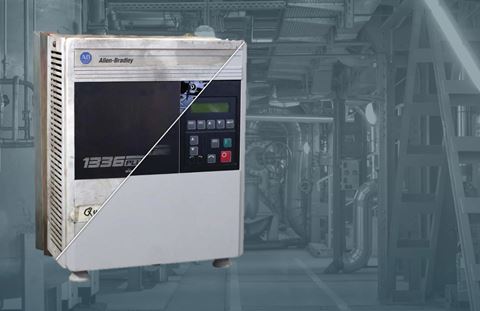 Made By Anyone, Repaired By Us
Extend Equipment Life by Repairing Hard-to-Find Replacement Products
So much of the technology we rely on daily has become largely disposable. It's almost second nature to just replace an old product with a new one. When we need a new phone or a computer, we usually replace the old one. With your installed automation equipment, it might not be that easy. It's expensive to replace older products with new ones. It could require you change more than just one part, it could mean changing an entire program, or the physical location due to new space requirements.
Many people feel their only option for replacing older products when they fail is to buy second-hand, used products online. These products come with a whole list of vulnerabilities and no assurance they'll work or are even genuine.
Luckily, many of the products installed in today's industrial environments can be repaired or even remanufactured to like-new condition. Repairing equipment is a cost-effective way to stretch budgets and avoid having to make costly upgrades when you're not ready. Repairing your equipment can be one of the most important things you can do from a maintenance department.
Quality repairs are crucial to the long-term health and viability of your automation equipment –and ultimately, your productivity level. Your Industrial Solutions Network location and Rockwell Automation provide industrial repair services for all of your electrical, electronic, mechanical, and servo products, Rockwell or 3rd party. As the original equipment manufacturer of Allen-Bradley® products, quality has been integrated into every step of Rockwell Automation's repair process. Their efficient process minimizes handling time when repairing thousands of types and brands of electrical, electronic, mechanical and servo products. Rockwell's repair technicians work quickly to repair your equipment, using replacement parts that meet –or even exceed –the original design specifications. Every unit follows a stringent process to deliver high-quality repairs in our ISO 9001-certified facilities. Their experienced professionals will make sure your equipment is returned to you as quickly as possible, so you can get your operation back up and running.